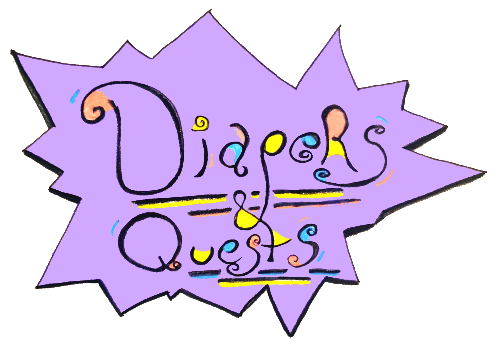 Diapers & Quests
Diapers & Quests is a one-shot tabletop roleplaying game thematically based on a popular 90s cartoon about adventurous toddlers.
You and your friends are not only toddlers; you are adventurers! Not content to hide safely behind the gates and walls the adults have put in front of you, you constantly seek ways to escape to find excitement and fun. Today, however, something has gone wrong, and you're the only toddlers clever enough for the job. Break free from your bonds! Escape captivity! Get back in time for naps!!!
--
Diapers & Quests was created for the mini ttrpg jam hosted by Backwater Games. It is a hack of Lasers & Feelings by John Harper.
Download
Click download now to get access to the following files:
Diapers & Quests PDF
621 kB
Diapers & Quests PNG
5 MB